Congratulations to the winners of Paint Out Wilmington 2017!
---
First Place – $1000
Jay DeChesere – "La Tour St. Marie"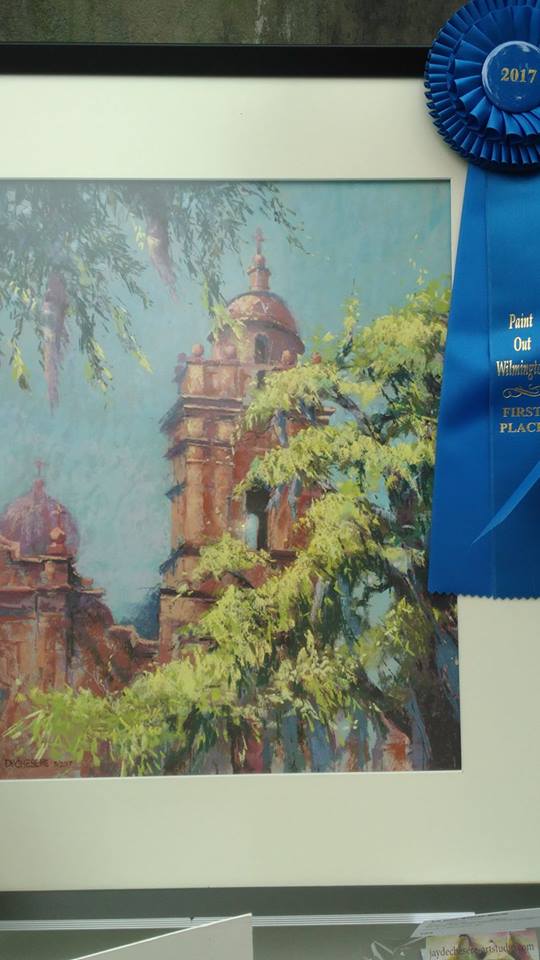 Third Place – $250
Sarah Sheffield – "Meet Me at the Goat"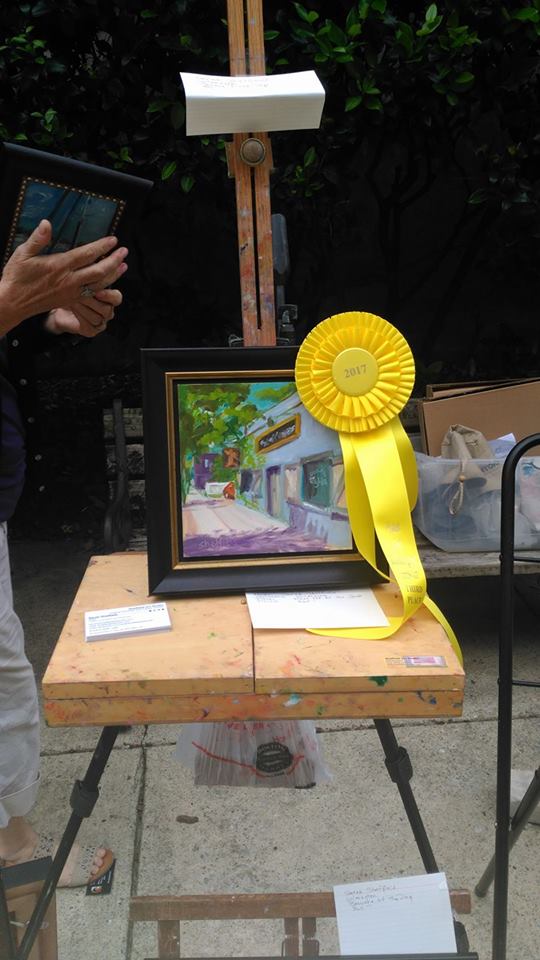 Honorable Mentions
Dan Kraus – "Confederate Mound"
Cameron Smith –   "Cape Fear Memorial Bridge"
Marie Kasper  –  "Sea Devils" (Fiberglass)
Charlene Mackiewicz – "Wilmington Renewal"
Joanne Giesel – "Watching River Tides"
Youth Division
1st Place – Amelia M Smith – "Air B & B"
2nd Place – Adelaide Smith – "Z-Tree
---
Special thanks to our Presenting Sponsor, The Wilmington Art Association, and the 2017 Paint Out Wilmington judge Suzanne Morris.  She is an avid plein air painter who has been featured in several national art magazines in the last few years. She was one of five marine artists featured in the September 2013 issue of Southwest Art and the subject of two Artist Focus features in American Collector Magazine, as well as having work featured in the May issue of Plein Air magazine. Her work is collected both corporately and privately throughout the United States. Most notable of her corporate collectors are Burt's Bees, East Carolina Bank, First Citizens Bank, Paragon Commercial Bank, Verizon Corporate Headquarters, the commandant of Mid-Shipmen at the US Naval Academy, University of California-Irvine, and Duke University Hospital.